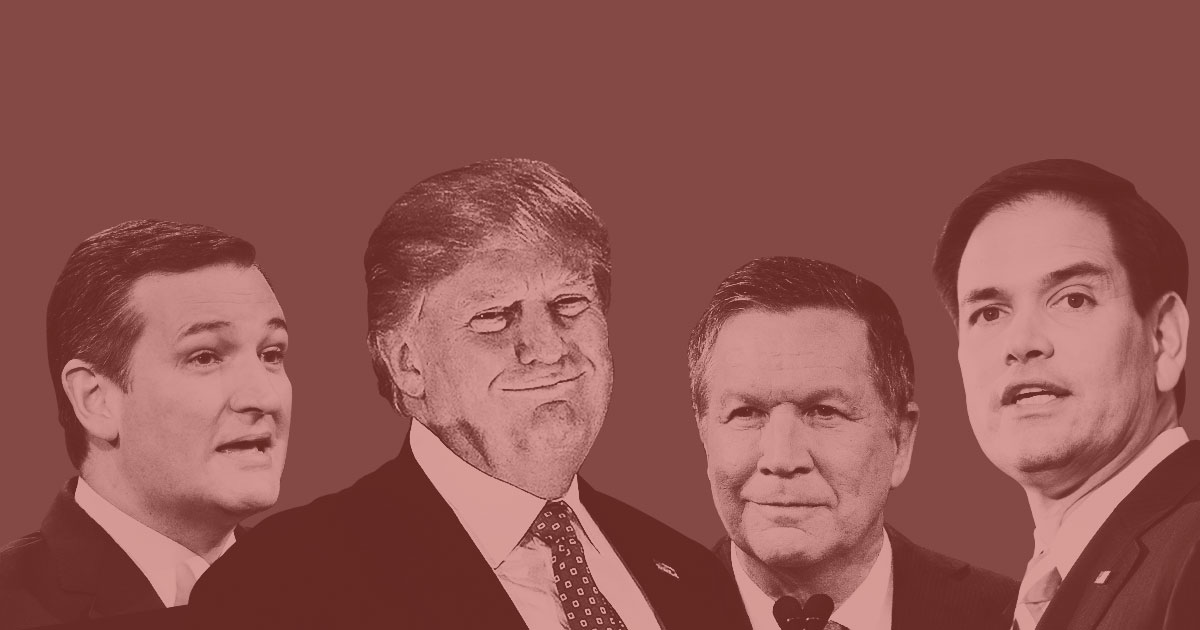 Atlanta, GA— And so it has come to this. Donald Trump has not imploded. The people have not woken up. The laws of political gravity have not taken affect. Men who talk about shooting people on Fifth Avenue or punching protestors "in the face" can be president, after all. Donald Trump is bullet proof, that's the word on the street. Nothing he says can hurt him…believe me, he's tried. He said John McCain wasn't a war hero, saying he liked people that don't get captured. He mocked people with disabilities, and said unrepeatable things on stages all across the nation, but still, Donald Trump stands, immovable, at the top of the polls.
Tomorrow, from Florida to Ohio and beyond, Republicans will cast their vote. In Ohio, as Mitt Romney backs him, Mr. Kasich is actually looking good, with a possible shot at winning his state. But in Florida, where 99 delegates are up for grabs, Marco Rubio is on his last leg.
Remember Marco Rubio? That young Cuban-American whose father was jailed in Castro's Cuba? The young man who didn't have a chance at becoming speaker of the house of Florida, and then got the job. The young man who didn't have a chance to become the Republican nominee for Senate, and then did. The young man who didn't have a chance to become Senator, but then did it anyway. And now he doesn't have a chance, he is told, to win Florida. For some reason, he just won't believe it.
And, somewhere in all this, is Ted Cruz. He must be a man who doesn't know his own mind right now. While on the one hand Mr. Cruz would surely like to knock Mr. Rubio and Mr. Kasich out of the race, he knows that if Mr. Trump wins both Florida and Ohio, the odds of stopping him are somewhere between zero and negative one.
The best case scenario would seem to be for Mr. Kasich to win his state, thus denying Trump those delegates, while at the same time Mr. Rubio loses Florida, thus knocking him out of the race. Mr. Kasich will still be about a thousand delegates short of the nomination, Mr. Cruz will be sitting nicely in a real two man race, and Mr. Rubio might finally have more time to spend watching football.
How will it actually turn out? That is for the voters to decide. But if Mr. Trump loses either Ohio or Florida, or both, we could very well be on the way to the most exciting end imaginable to this long reality show-a contested convention. It will be one fantastic finale to what has really been an epic show.